Introduction
The main objective of this division is to facilitate the Members of Parliament to provide more efficient and effective service to the public. Providing office equipment, issuing vehicle licenses, providing insurance facilities, appointing private staffs for Members of Parliament, terminating the said employees, paying salaries and gratuity to the said staffs and training them are among the main tasks performed by this Ministry.
Vision
"Strengthening the Hon. Members of Parliament for efficient and effective public service.
Mission
Provision of supporting services to provide the public service expected from the Hon. Members of Parliament at an optimal level.
Objectives and functions
Appointment of personal staffs of Hon. Members of Parliament, terminating the said employees
Payment of salaries to personal staffs of Hon. Members of Parliament
Payment of gratuity to the private staff of the Members of Parliament, who cease to hold office
Provision of office equipment for Members of Parliament
Issuance of duty-free vehicle permits for the purpose of providing transport facilities to the Hon. Members of Parliament to enable them to access all the people in their districts.
Implementation of a group insurance scheme for Hon. Members of Parliament
Conducting training programs for the staff of Hon. Members of parliament
Organization Structure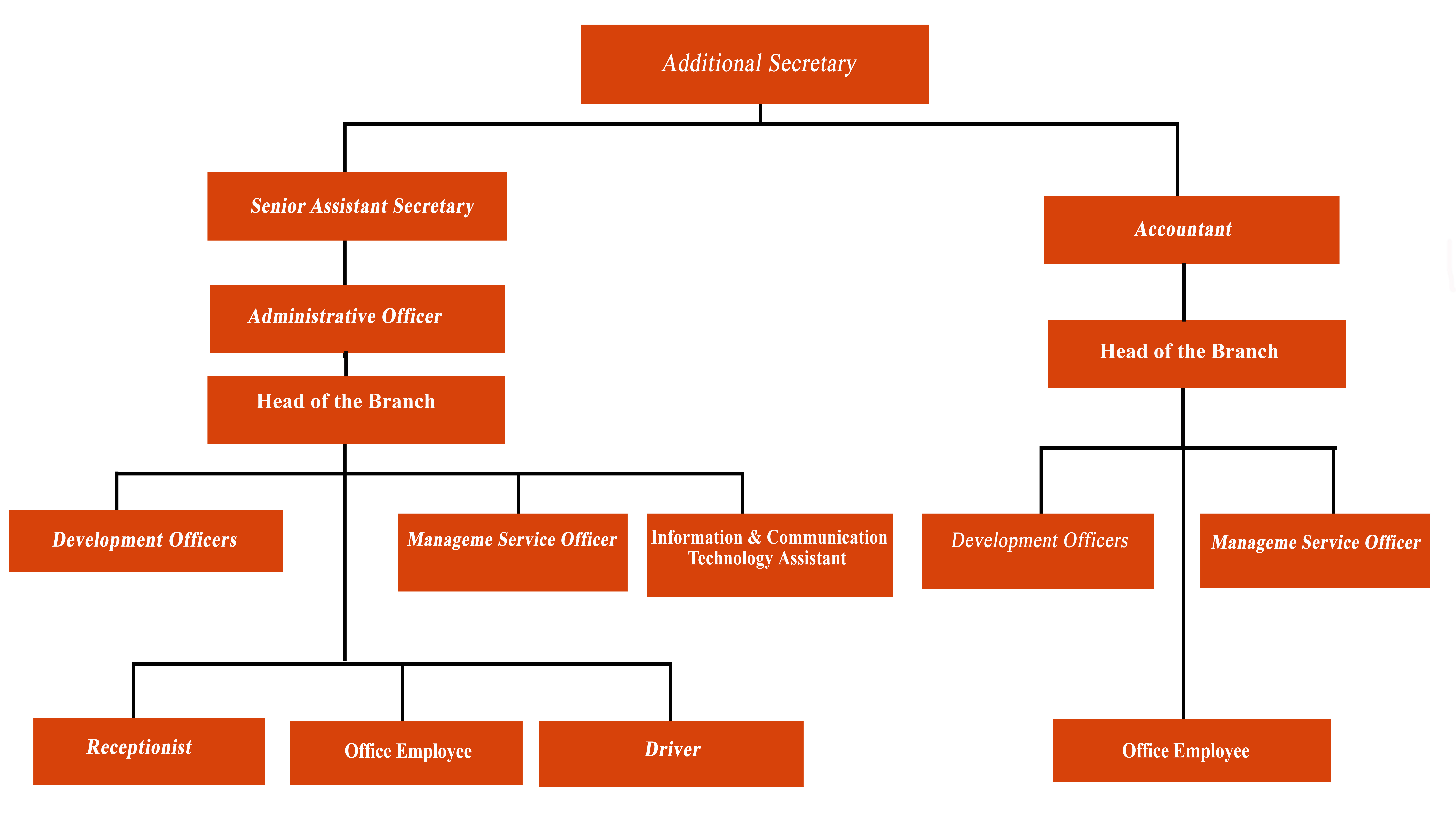 Contact Details
Mrs.R.M.N.E.K. Ranasinghe
Additional Secretary


| | | |
| --- | --- | --- |
| Tel | : | +94 0112 786946 |
| Fax | : | +94 0112 786947 |
| E-mail | : | This email address is being protected from spambots. You need JavaScript enabled to view it. |

Mr. D.M.C. Nalaka
Senior Assistant Secretary


| | | |
| --- | --- | --- |
| Tel | : | +94 112 786974 |
| Fax | : | +94 112 786968 |
| E-mail | : | This email address is being protected from spambots. You need JavaScript enabled to view it. |

---
Mrs. K.S. Manori (Act.)
Accountant


| | | |
| --- | --- | --- |
| Tel | : | +94 0112 786951 |
| Fax | : | +94 0112 786948 |
| E-mail | : | |

General Information


Address: Parliamentary Affairs Division 18th Floor, 'Nila Medura' Elvitigala Mawatha, Colombo 05

---