Introduction
The Internal Administration Division which has been entrusted to fulfill a prominent role In the Ministry of Public Services, Provincial Councils and Local Government, which is considered as "Mahagedara" of the public service, is vested with the role of provider of facilities to the officers and staff of the Ministry. This division ensures the establishment of an environment, which provides direction and support to the public and any party who come to obtain services whilst establishing proper coordination between each division, providing necessary infrastructure facilities and ensuring the proper maintenance of the premises of the Ministry.
The Internal Administration division, which functions under the direction of the Minister in charge of the Ministry, with the leadership of the Secretary and under the direct supervision of an Additional Secretary, consists of well experienced senior officers and a staff who possess sound knowledge required for performing the tasks related to the Internal Administration division.
Vision
"To be the excellent and exemplary administrative unit of the public Sector in Sri Lanka"
Mission
"Ensuring a qualitative service from administration division by way of providing staff and infrastructure facilities in the maximum and productive way to maintain the performance of the Ministry at higher standard and maintaining necessary coordination, direction and control"
Objectives
Creating a physical environment which is helpful to uplift the quality of the Ministry and maintaining the same.
Maintaining optimum staff with higher standards which suit to the objectives and functions of the Ministry.
Provision and maintenance of utility services in a continuous and productive way (Security and Janitorial Services).
Provision, maintenance and development of infrastructure facilities of the Ministry (transport, electricity, water, telephone) in an efficient and productive way.
Establishment and maintenance of proper coordination with the institutions.
Upliftment of the welfare facilities of the staff.
Upliftment of overall administration, direction and evaluation of the Ministry.
Functions
Updating the approved staff.
All the establishment activities including appointments, promotions and transfers of the entire staff of the Ministry.
Creation of new posts.
Monitoring activities related to tenders and agreements required for the provision of utility services (Security and Janitorial Services).
Preparation of estimates, inviting bids, maintenance activities and control of expenses in relation to the provision of infrastructure facilities of the Ministry (buildings, water, electricity, telephone).
Activities related to registration, assigning, insurance, maintenance and fuel of all the vehicles in the Ministry and activities related to supply of pool vehicles.
Activities related to appointment of the Advisors to Hon Ministers and their temporary staffs.
Coordination of the activities in relation to Parliamentary Consultative Committee, Petitions Committee, Human Rights and Political Victimization.
Maintenance of the tappol in a proper manner.
Activities in relation to conducting and continuing meetings of staff officers and managing the auditorium.
Activities in relation to maintenance of the record room.
Maintenance of the Inquiries Counter and the Telephone Exchange.
Translation activities.
Organization Structure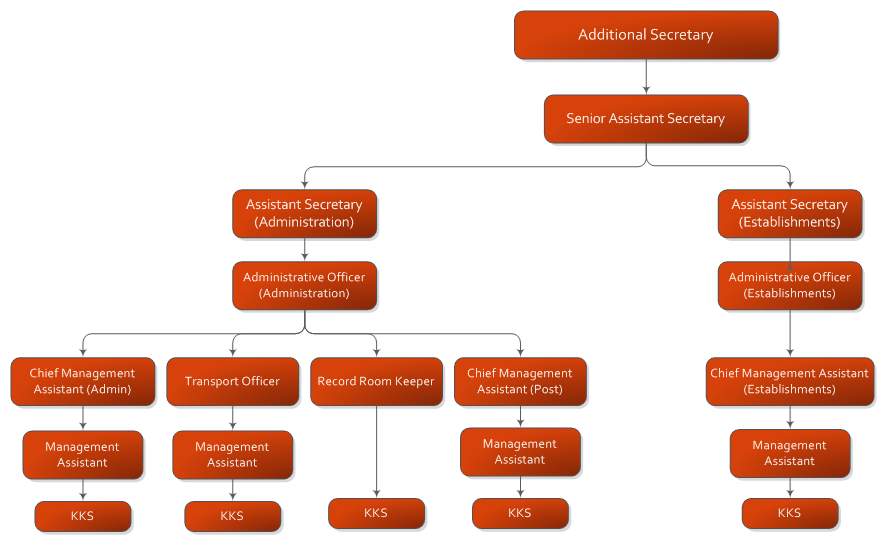 Contact Details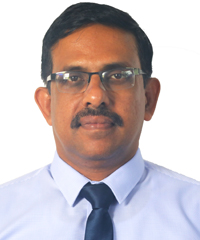 Mr. M.L.Gammampila
Additional Secretary (Internal Administration)

| | | |
| --- | --- | --- |
| Tel | : | +94 11 2695150 (Ext - 200) |
| Fax | : | +94 11 2689407 |
| E-mail | : | This email address is being protected from spambots. You need JavaScript enabled to view it. |
---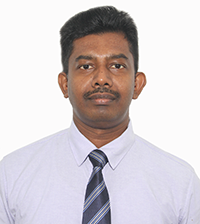 Mr. C.P.U. Hettiarachchi
Senior Assistant Secretary
(Internal Administration)

| | | |
| --- | --- | --- |
| Tel | : | +94 11 2692633 (Ext - 205) |
| Fax | : | +94 11 2697299 |
| E-mail | : | This email address is being protected from spambots. You need JavaScript enabled to view it. |
---
Assistant Secretary of Internal Administration

Assistant Secretary (Administration)


| | | |
| --- | --- | --- |
| Tel | : | +94 11 2694913 (Ext - 207) |
| Fax | : | +94 11 2697299 |
| E-mail | : | This email address is being protected from spambots. You need JavaScript enabled to view it. |

Mr. N.D.D. Pradeepa
Assistant Secretary (Establishment)


| | | |
| --- | --- | --- |
| Tel | : | +94 11 2697304 (Ext - 206) |
| Fax | : | +94 11 2697299 |
| E-mail | : | This email address is being protected from spambots. You need JavaScript enabled to view it. |

---
Legal Officer Media Division
Miss. P.E.M.D.K. Palipana
Legal Officer


| | | |
| --- | --- | --- |
| Tel | : | +94 11 2698431 (Ext - 208) |
| Fax | : | +94 11 2697299 |
| E-mail | : | This email address is being protected from spambots. You need JavaScript enabled to view it. |

Mr. R.S.R. Ranawaka
Assistant Director (Media)


| | | |
| --- | --- | --- |
| Tel | : | +94 11 2681334 (Ext - 152) |
| Fax | : | +94 11 2681334 |
| E-mail | : | This email address is being protected from spambots. You need JavaScript enabled to view it. |

---
Administrative Officer
Vacant
Administrative Officer (Administration)


| | | |
| --- | --- | --- |
| Tel | : | - |
| Fax | : | +94 11 2697299 |
| E-mail | : | This email address is being protected from spambots. You need JavaScript enabled to view it. |

Vacant
Administrative Officer (Establishment)


| | | |
| --- | --- | --- |
| Tel | : | - |
| Fax | : | +94 11 2697299 |
| E-mail | : | This email address is being protected from spambots. You need JavaScript enabled to view it. |

---
Head of the Branch
Mrs. Shanthi Weerasinghe


| | | |
| --- | --- | --- |
| Tel | : | +94 11 2691667 (Ext - 210) |
| Fax | : | +94 11 2697299 |

---